If your Cab does not arrive within 15 minutes please give us another call and inform your call taker this is a callback.

..read more

We currently require part full time and part time taxi drivers at this moment. Please feel free to submit an application for the future positions

..read more

1837 Queens Way St.
Prince George,BC V2L 1L9
Dispatch: (250) 563-3333
1-800-846-5444

..read more
Welcome to Emerald Taxi Ltd.
For over 28 years Emerald Taxi has been a transportation leader in the Prince George , BC area. We led the way as Prince George's second largest computer dispatched taxi company and we're still leading the way with GPS in every taxi which will assure you of fast,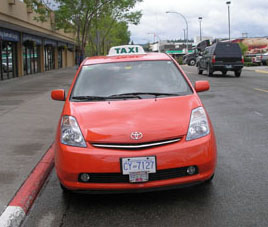 dependable service from our courteous drivers, 24 hours a day. Join the growing list of satisfied Emerald Taxi customers for all your transportation needs.
Our well-trained drivers are here to serve your every transportation need, whether it's taking an elderly loved one to a doctor's appointment, getting you to the airport on time, or taking you home after an office party.
Over the years, we have developed relationships with thousands of loyal customers, some of whom have ridden with Emerald Taxi for over 28 years.